The perfect seasonal bite to impress at your next summer dinner party. Light and flavorful, loaded with great texture. Pair it with your favorite chilled wine and enjoy!
Ingredients
Olive Oil
2 Tablespoons + more for baguette
Directions
1. Prepare the Baguette
Place the sliced baguette (crostini) on a sheet tray. Drizzle with olive oil. Place in oven at 350 degrees for 3-5 minutes or until toasted.
2. Dress the Peaches
Meanwhile, in a bowl, add the peaches and toss with the 2 Tablespoons olive oil and season with salt and pepper.
3. Grill your Peaches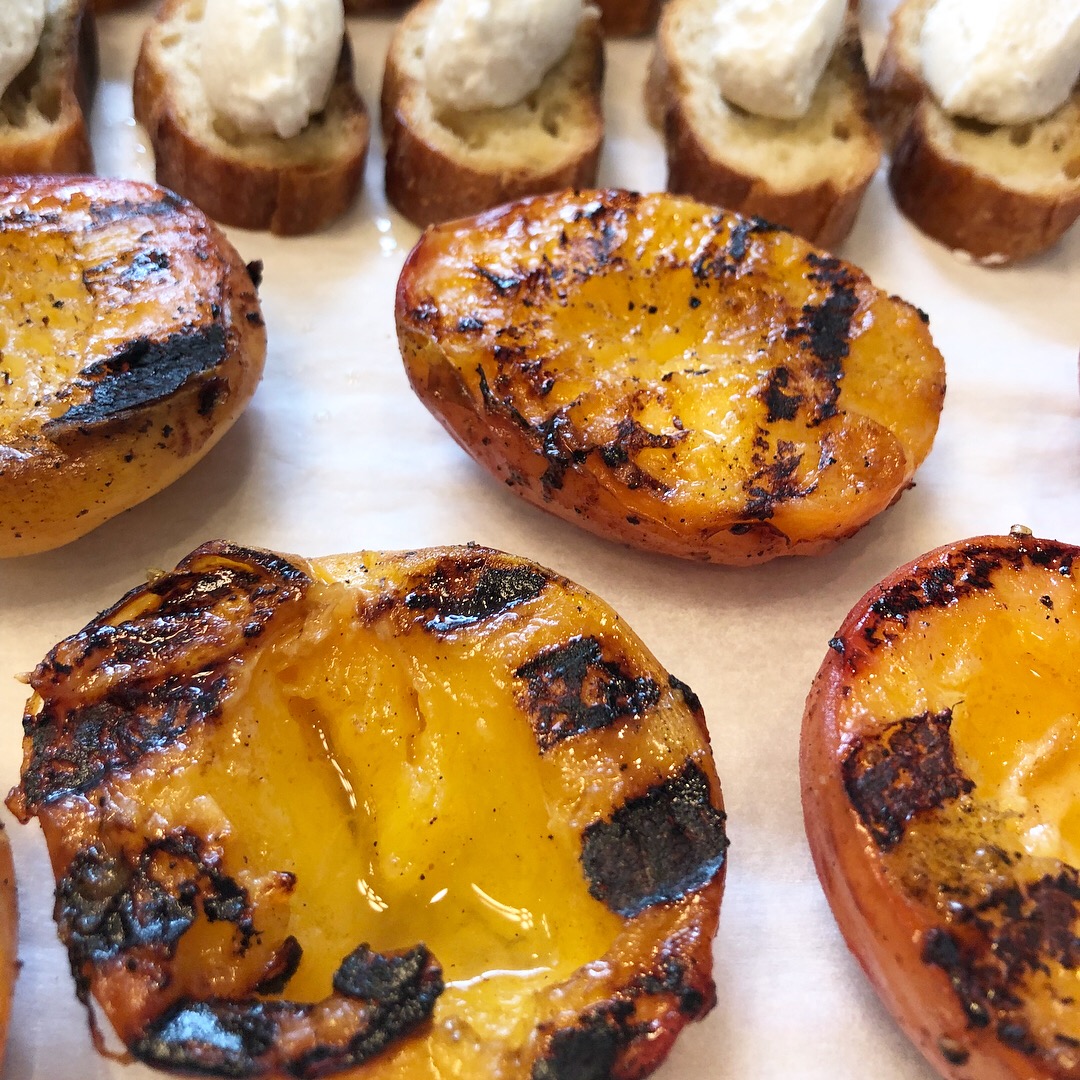 Heat up grill or grill pan. When smoking hot, add the peaches, cut side down. Grill for 3-5 minutes and then flip to the other side. The peaches will let you know when they're ready to be flipped, when they lift off the grill easily. Cook for an additional minute or two on the other side. Slice peaches when they come off the grill.
4. Prep Ricotta Mixture
In a separate bowl, whisk together the ricotta, lemon zest, and honey. Add salt and pepper to taste.
5. Top, Plate, Garnish, and Serve!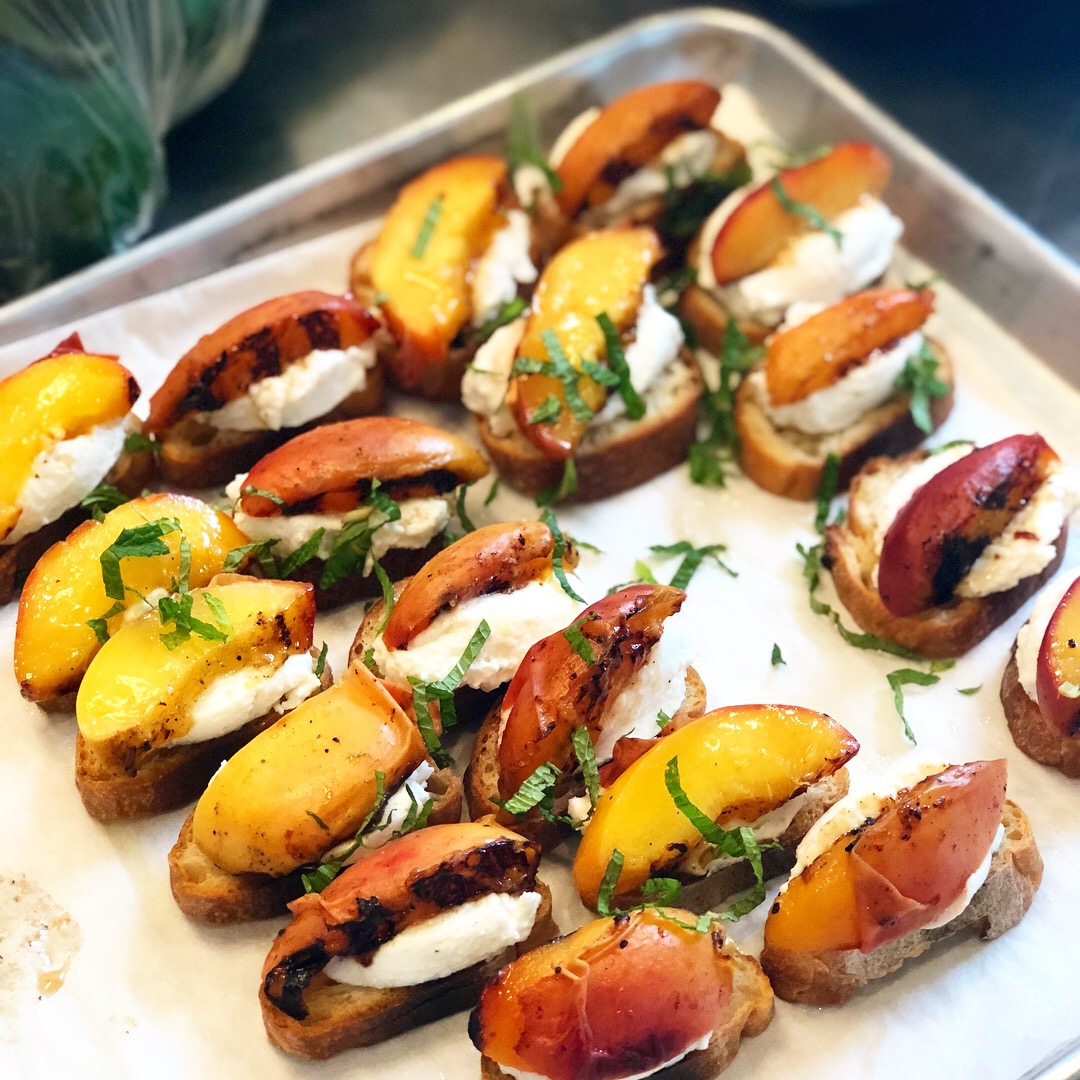 Top the bread slices with a dollop of whipped ricotta and top with a sliced peach. We added some mint for that extra somethin', somethin'. Enjoy!