Here's your Labor Day weekend potato salad; not too heavy with the mayo, salty from the bacon, and zesty from the lemon! THIS is your new favorite (and EASY) BBQ side. ?
Ingredients
Chives, Finely Sliced 
1 ounce
Fresh Oregano, Finely Chopped 
1 tablespoon
Mint, Finely Chopped
3 tablespoons
Lemon Juice and Zest
1/2 lemon
Celery Stalk, Diced 
1 stalk
Smoked Spanish Paprika 
1 teaspoon
Extra Virgin Olive Oil
1 tablespoon
Directions
1. Boil Potatoes
Bring the potatoes to boil in a large pot of cold water. Cook them about 15-20 minutes until they are easily pierced with a knife. Drain and let it cool.
2. Cook Bacon
Place the bacon on a sheet pan and bake them at 400F until they are crispy.
3. Cut Potatoes, Mix, and Serve!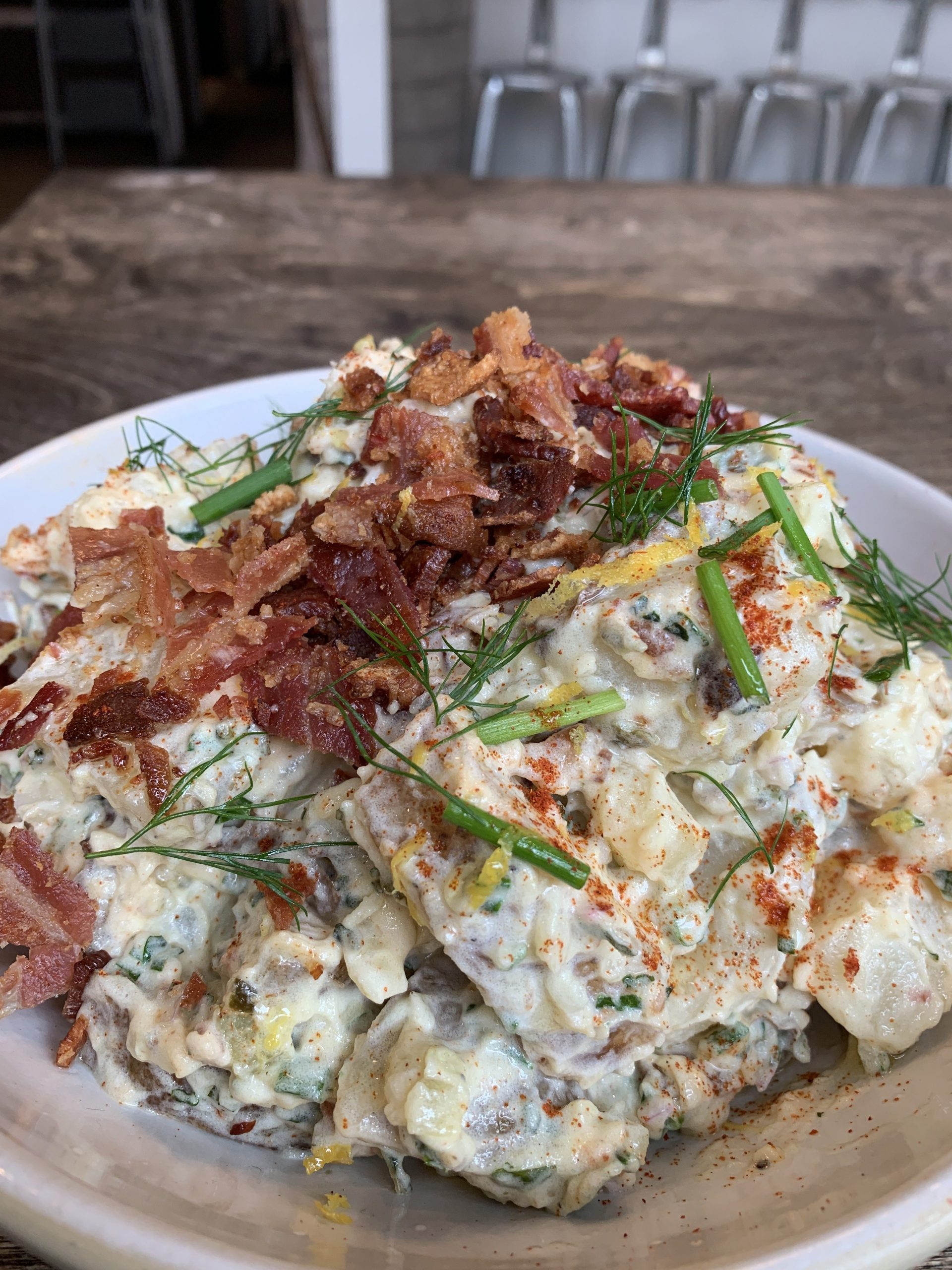 Cut the potatoes into large diced pieces. In a large bowl, mix the rest of the ingredients with the potatoes and sprinkle the chopped bacon crisps on top.